Other Frequently Asked Questions
 Please view all videos and read all information before proceeding with your order.
YOU MUST MAKE YOUR OWN DEDUCTIONS - See the DIY Info Centre
 The sizes you provide will be the exact size we make your fly screen; if you are unsure please ask 1300 735 405.
 ***IMPORTANT - MEASURE YOUR RECESS BEFORE YOU ORDER!***
11 mm frames only fit recesses wider than 11 mm, Seconline will not replace screens ordered with the incorrect frame as they must be completely remade with all new stock.
Q. Where do I measure for my fly screens?
A. Before you measure you need to establish where exactly how you are going to fix the fly screen to the window. There are two basic types of external fixing.
Recess fix: Our standard fly screen frame is 11 mm thick at the outer wall. Fixing can be by riveting or screwing either internally or externally. There are literally thousands of window extrusions, so a hard and fast way of fix is impossible to calculate. This decision has to be made by the person installing.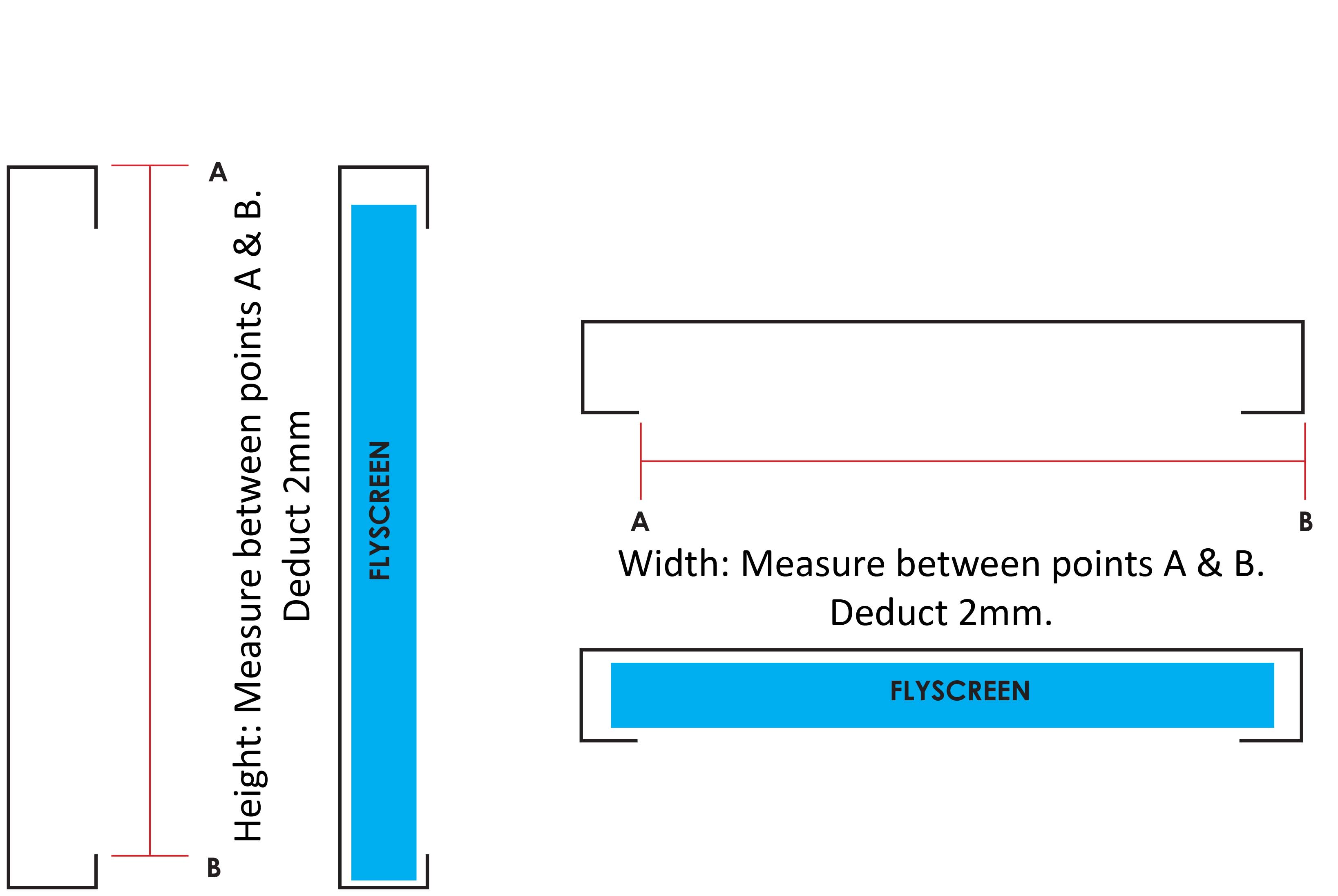 Face fix: This type of fixing is when their is no recessed area provided for a fly screen, and the screen is simply fitted to the face of the window by drilling through the frame of the window surround, and screwing or riveting directly to the face of the window outer sill and surround. Great care must be given to not interfere with the operation of the window's action, window spirals for example.
Measuring for a recess fix is difficult to access, because of the many variations in styles; one simple method is to remeasure the existing fly screen if it is a good fit, and a fix can be obtained. If this option is not available than you must be mindful of being able to fit into the recess and obtain a fix, whilst covering the window. Note: Security window grilles are not as flexible as fly screens so a small allowance should be made.
In most cases it is best to face fix if recess is difficult. Then you would simply measure where you would like the grille to fix.
REMEMBER PROVIDE US WITH MAKE SIZES
Q. What colours do you have as standard?
A. Seconline's security screens are available in 18 standard colours. Refer to Product Details for our full colour chart.
Q. Can I have another colour if I am happy to pay extra?
A. Yes. Please email with sizes and quantities to info@seconline.com.au and we will provide a quote.